Wet'n Wild Cools off Hot Florida Days!
Wet 'n Wild is the premier water park in Orlando. With more rides than any other water park in Orlando this makes Wet 'n Wild a great park for families of any sizes or age. This water park is great any time of year but especially during the summer with Florida is blistering hot.

Wet 'n Wild Attractions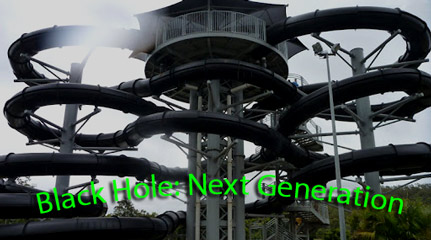 Multi-Person Fun:
Black Hole: Next Generation – This two person racer is one of a kind. It brings you and one other person into space where is pitch black. The only lights in this ride are little LED lights that make it seems as if you are flying at light speed through the tube. Pair up with two other riders and make it into a great race as you both leave at the same time and see who comes out of the darkness first.
Brain Wash – This unique ride takes you back in time to an era when there was no cares in the world. You brain is just sparking clean and open for information. Brain Wash offers 4 people a trip into a colorful domed funnel, trip down the funnel consists of a 53-foot vertical drop into virtual darkness.
Disco H20 – Takes 4 people down into a swirling circular bath tub. This ride is filled with disco balls, dance lights, and extra groovy music. Take your kids on this ride to show them what life was all about back in the day.
The Surge – The Surge is another 4 person ride that starts 6 stories up and ends in large pool. The ride takes guests through tight turns and large drops making it an exciting ride that everyone will love and enjoy.
The Wild One – This is your standard fun day on the lake. Get behind a high performance jet ski and hold on as you and a friend are pulled in two large tubes. Enjoy the ride and try not to fall off. The wild ones is an additional cost on top of the park admission because of the Fees and costs of life vests.
Single Person Fun:
Mach 5 – Hope onto a blue foam mat and fly down one of three side by side courses. The slides total in at 1700 feet making it one of the longest rides in the park. Mach 5 is a great ride unlike any other as you get to go down face first holding a mat opposed to sliding on your back feet first.
The Storm – Ever wonder what it would feel like to be a piece of dirt swirling into the drain? Well The storm will give you that feeling. Slide down into a giant bowl and spin around in circle until you finally fall down below into the water below.
Der Stuka – No water park is complete without a giant vertical slide. Der Stuka is a 6 story slide that is almost vertical. In just a few seconds you will fly down then come to a slow stop at the bottom. After the first time you will want to go time and time again, just remember to watch out for the weggie.
The Bomb Bay – Wet 'n Wild took the Der Stuka one more step and removed your ability to start the ride. This ride is much like the last however you stand in a tube with a retractable floor. This ride is a great thrill, you never know if the life guard is going to drop you at the count of 3 or 4 or many even 2. The anticipation is best part of this ride.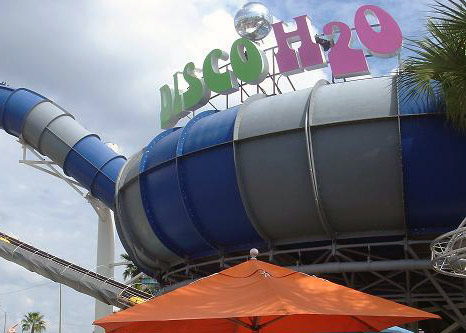 Places to Relax:
Wave Pool Surf Lagoon – This 17,000 square foot pool has a state of the art wave maker that can produce 4 foot waves at the click of a button. That might not seem like very big waves bust just think about it going from a 6 foot pool depth to 10…. That makes quite a difference. The Wave Pool is a great place to relax and spend time with friends and family. The Pool is surrounded by chairs and umbrellas for relaxing out of the water.
Lazy River – The best part of any water park is the lazy river. Being able to sit back in a tube close your eyes and not worry about where life takes you. Just don't fall asleep and forget to lather up with sunscreen! This 4 foot deep river is a great wave to travel around the park as it has an assortment of entrances/exits.